Your hands deserve a skincare routine.
Our hands do so much. They help us communicate, build, create, and connect with the world around us. Daily exposure to UV, extreme temperatures, chemicals, germs and bacteria accelerates the aging process, causing hyperpigmentation, chronic dryness, and loss of elasticity, tone and suppleness. They deserve a daily skincare routine with targeted formulas designed to protect, nourish and restore. That's where we come in.
Premium ingredients and plant based emollients nourish, clean, hydrate, exfoliate, restore and protect your hands.

Our signature blend of essential oils delight our senses with notes of woodsy cedar, crisp citrus, and herbaceous lavender and rosemary.

All of our tubes and bottles are made with at least 65% previously recycled materials, and all bottles are refillable using our Refill Bags.

Rest assured that all of our formulas are Vegan and Leaping Bunny Certified.
Formulas
Our targeted formulas balance the purity of clean ingredients, multiple performance benefits, and our luxurious signature scent.
SHOP NOW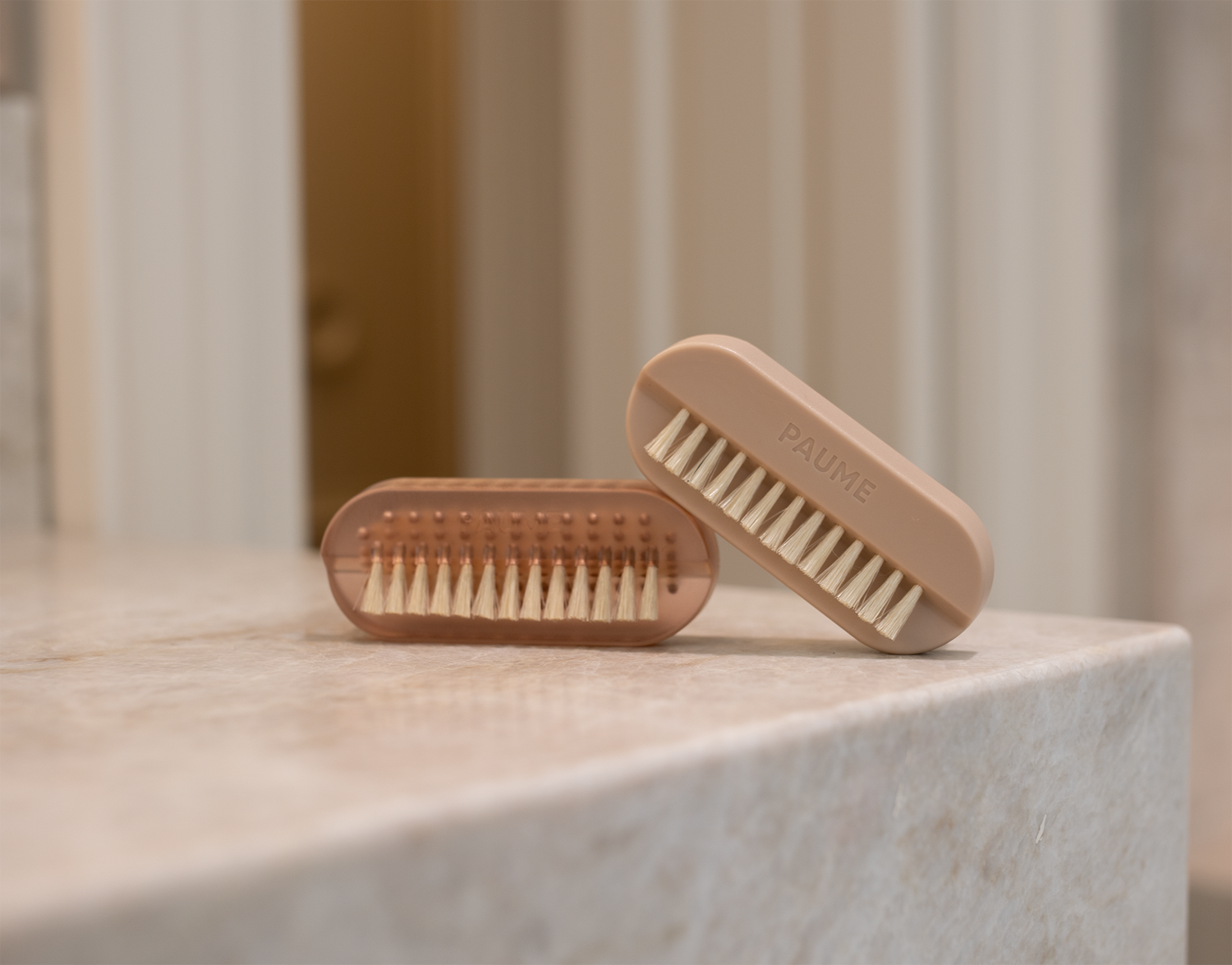 Accessories
Modern elevated designs and luxurious natural materials enhance your hand care routine and maximize the benefits of our formulas.
SHOP NOW
What is better hand care?
cLyO89Pmszw
Love for PAUME
Paume is the BEST! 
It's not sticky, it's not drying, it's not harsh...it smells delicious! It works!
Love it
Amazing it smells so good kind of like putting on lotion but it's hand sanitizer I am obsessed with this stuff.
I didn't know I could be obsessed with a hand sanitizer!!
I put it on my hands when I am sitting in my house and don't even need to sanitize! And the essential oil smell is amazing. I will never purchase a different hand sanitizer!
Love it!
It smells amazing! Everyone comes to my office to use Paume instead of the stinky stuff everywhere else.
Love how soft it feels on hands.
Feels more like a luxury hand lotion than a sanitizer!
Love it!
What a great product. Smells great and doesn't dry the skin. Doesn't leave any feeling of something on your hands either! It's a hit!
PAUME is Certified Plastic Neutral through its partnership with rePurpose Global. A percentage of every sale funds the removal of plastic from landfills, waterways and marine environments to be recycled and repurposed.