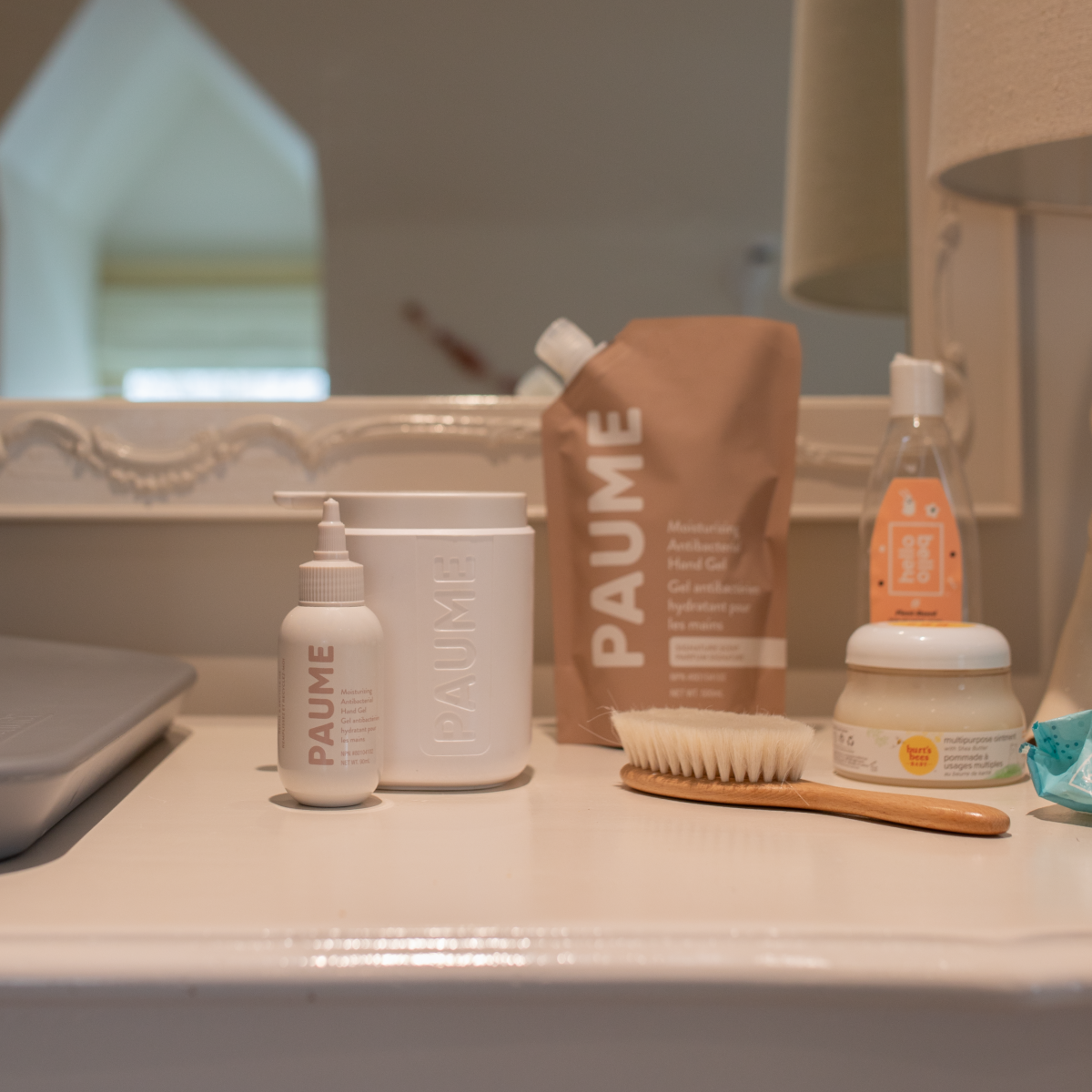 5 reasons why thousands of parents have this nursery essential on their Black Friday shopping lists.
1
Prevent styes, thrush and infection in between diaper changes.
69% ethyl alcohol kills 99.99% of germs and bacteria that can linger on your hands in between diaper changes.
2
Say goodbye to dry hands.
PAUME uses a plant based emollient not found in any other hand sanitizer that delivers long lasting hydration with each application.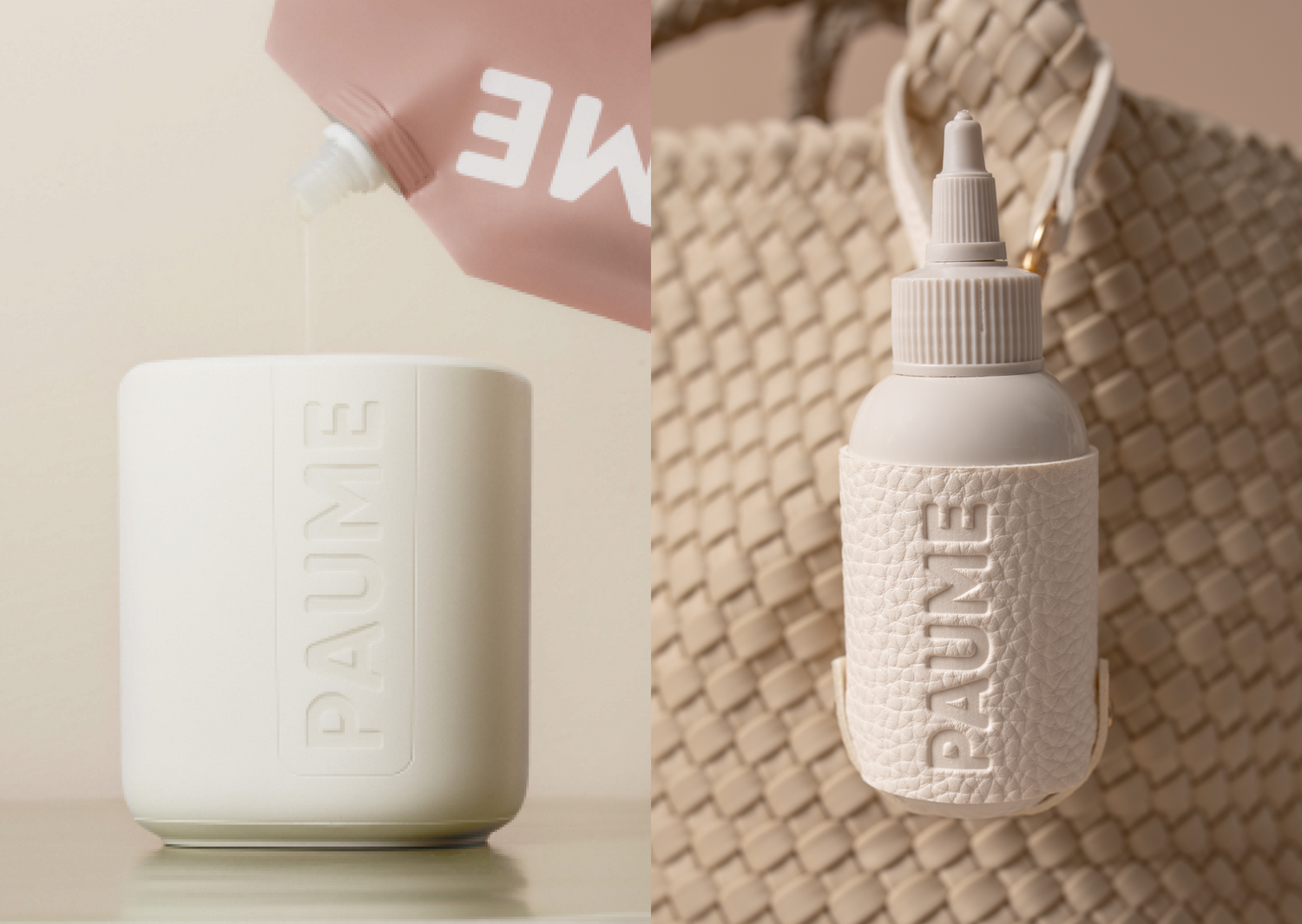 3
Sanitizer, but make it chic.
PAUME's chic refillable dispenser is perfect for the change-table. For on the go, use our chic voyager pouch to clip your refillable travel bottle to a diaper bag, stroller or backpack.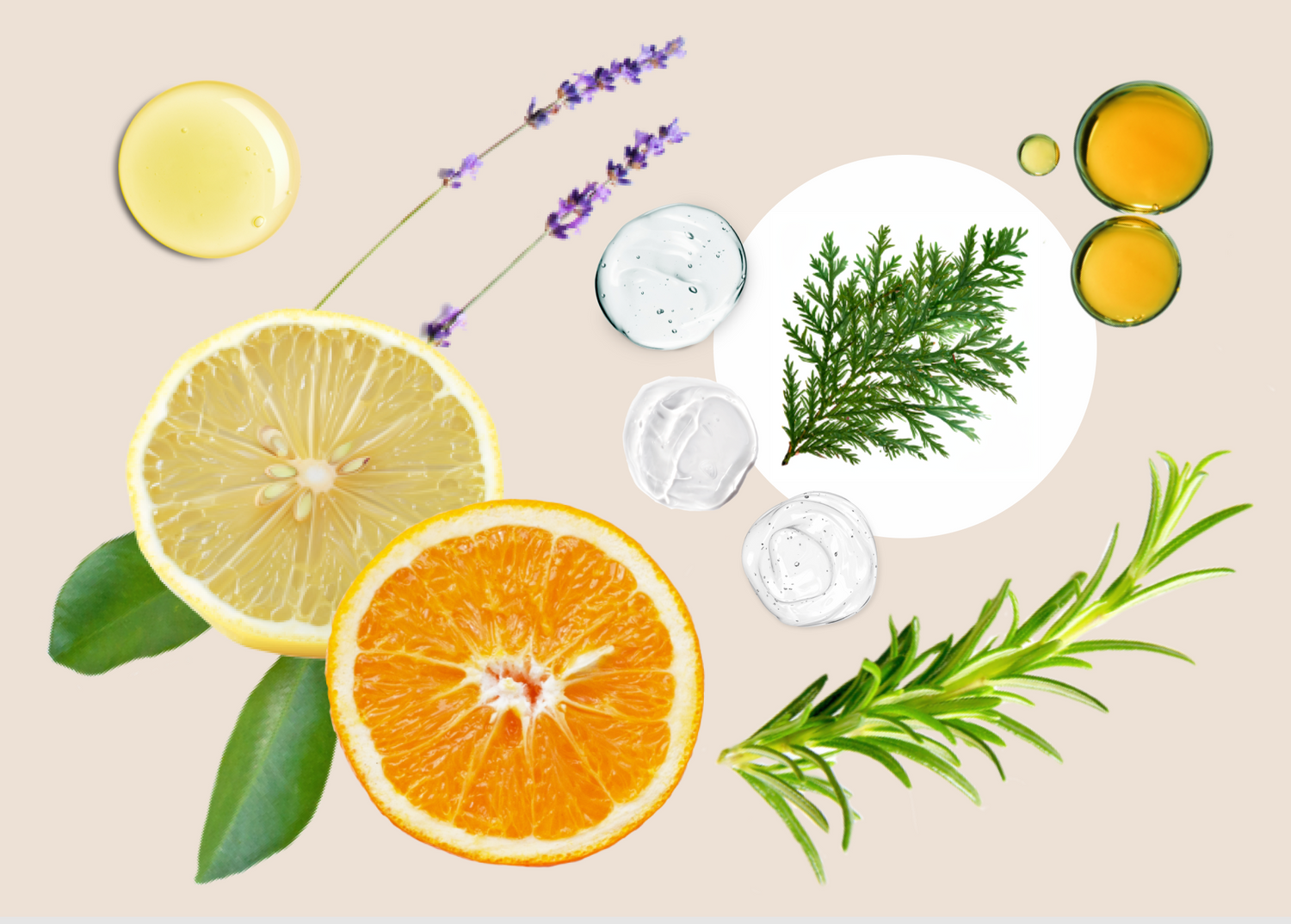 4
No more nasty smells.
Our signature blend of five essential oils smells amazing and masks the alcohol for a pleaseant sensorial experience.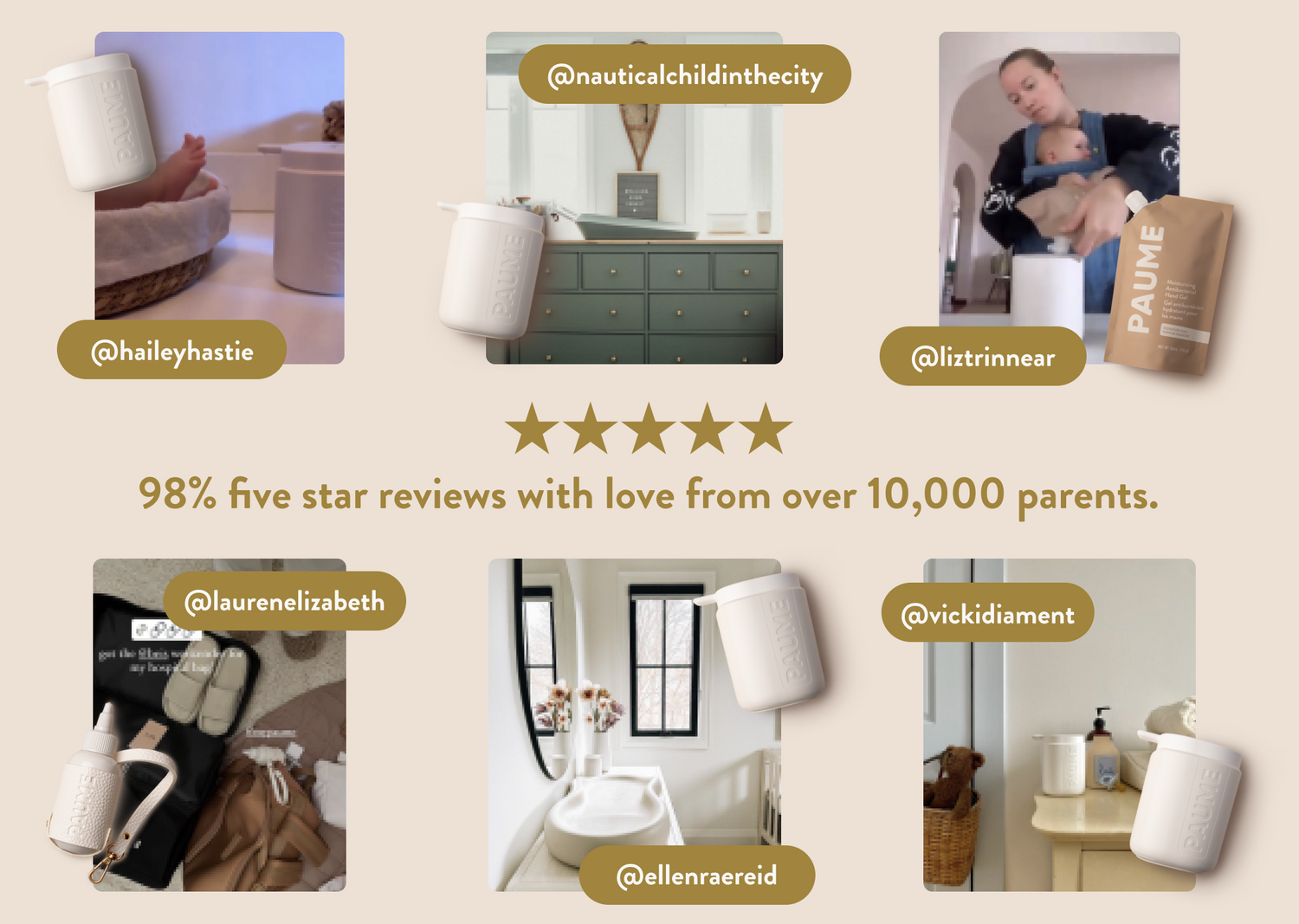 5
Loved by thousands of parents.
Our customers give us 98% 5 star reviews.
Founded by a mom, for moms.
As a mom of two, I know first hand the overwhelming feeling of welcoming a new baby home for the first time. That was me in 2019, and my awareness of germs and bacteria was at an all time high. I also had a very fussy baby, and it wasn't always easy to access soap and water. I started to use hand sanitizer to clean my hands throughout the day, and I soon realized that most of them had a few things in common: they were harsh on the skin, they smelled terrible, and they were packaged in unappealing, disposable plastics. It inspired me to create our first product, the Moisturizing Antibacterial Hand Gel, a unique, effective, nourishing sanitizer formula with packaging that's both elegant and sustainable. 
Now as a mother of toddlers, I'm constantly battling viruses and germs, and PAUME continues to be a staple for our family. I rest easy knowing I'm using a clean, gentle formula that actually nourishes their little hands, and keeps germs and bacteria at bay. When I use it on myself - the scent, quality of ingredients and chic packaging - turns hand hygiene from a chore to an indulgent moment of self care. Amy
What other parents are saying.
Great changing table companion
"I detest conventional sanitizers, but this is one I feel good about using. Comes in handy during late night diaper changes, and I don't worry about exposing my baby to nasty chemicals. Also love the small bottle to keep in our diaper bag for changes on the go. Will definitely purchase again."
Best hand sanitizer around!
This product is all around amazing - leaves hands soft (believe it or not!), smells amazing, clean ingredients and beautiful packaging! The only sanitizer I will buy.
This product lives up to the hype!
I've been changing diapers around the clock for a week using the sanitizer regularly and my hands feels great. The dispenser feels very luxe, which is a nice touch when you're cleaning-up after kids constantly!
Great product!
I purchased this because my knuckles were cracking from using lots of sanitizer (trying to keep my newborn healthy with his 3 germy big brothers around!), and this has made a HUGE difference. My hands feel soft and moisturized, and the smell is lovely! Very pleased.
A must have for new born parents
I didn't think a hand sanitizer could drastically improve the convenience of those midnight diaper changes, but Paume certainly has! I will be buying this bundle for all of my friends who are expecting. I also love the scent! And the travel sizes are great for throwing in a diaper bag and/or keeping around the house to help older siblings & guests sanitize their hands around baby.
Amazing product
I saw the advertisement on Instagram, and I was already my hand dehydrated because of the winter, so I thought I could give it a try, and it was the best thing I made. My hands are soft again and look healthy again. I highly recommend it.
An incredible hand sanitizing experience
Paume has been a must have in keeping my hands clean. From puppy walks and play time, to my nightly skincare routine, having this around to make sure my hands are clean is so convenient. The best part is it's not drying like other sanitizers and it smells luxurious! Refilling is easy and eco friendly too!"
PAUME in the wild.
I didn't know I could be obsessed with a hand sanitizer!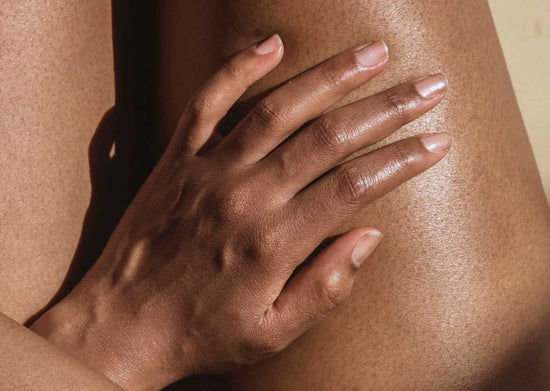 "I put it on my hands when I am sitting in my house and don't even need to sanitize! And the essential oil smell is amazing. I will never purchase a different hand sanitizer!" Maryclare
The Black Friday sale is on! Our ONLY sale of the year. Get 30% off site wide.
Luxurious scents, skincare grade ingredients, and chic sustainable packaging turn hand hygiene from a chore into a moment of self care.
SHOP THE SALE